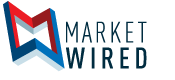 Bergio Exploring New Growth for Future
/EINPresswire.com/ -- FAIRFIELD, NJ--(Marketwired - Oct 11, 2017) - Bergio International, Inc. (OTC PINK: BRGO) -- The jewelry industry shrank by approximately 47% in the past 20 years; according to sources in the jewelry industry, in 1995 there were approximately 44,000 retail and wholesale jewelers in the USA compared to approximately 23,000 retail and wholesale jewelers today.
Many factors have contributed to the jewelry industry downsize. Many retail jewelry owners are baby boomers and are reaching or have reached retirement age. A large portion of this group decided to close their doors. Large retail "chains" are being consolidated by Sterling and Berkshire Hathaway. Berkshire Hathaway is owned by Warren Buffet and has acquired many retailers and manufacturers including Richline Group, Borsheims Fine Jewelry, and Helzberg Diamonds to name a few. Many branded jewelry manufacturers, due to the pressure of terms and conditions, have decided to sell direct to the consumer bypassing the retailers. This allows them to fully control their destiny and sell for better margins. These factors are large contributors to the shrinking of the jewelry industry. 
Berge Abajian, CEO of Bergio International, Inc., says, "I see valuable business in the retail jewelry industry. Bergio will still pursue selling to independent retail jewelers, but after our three years' experience in our boutique, are exploring other opportunities to expand our brand and revenues into a specific strategic retail market." He further added, "Opening our own boutiques gives us complete control of our brand and destiny with better margins which I have been striving for the past three years. We have meetings scheduled in the coming weeks to explore this expansion at the retail level."
We will put out an announcement once an agreement has been reached.
Please follow us on Twitter "Bergio International" for company updates.
Bergio International, Inc.
973-227-3230

Powered by