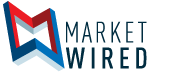 Technology Adoption and Talent Present Biggest Challenges for Retail and Restaurant Procurement Teams, According to New PROACTIS Survey
66 percent of procurement practitioners say multiple obstacles get in the way of delivering impactful, measurable results
/EINPresswire.com/ -- PHOENIX, AZ--(Marketwired - August 08, 2017) - Retail and restaurant procurement organizations are facing a variety of internal obstacles that hold their teams back from delivering sustainable results, according to new research from PROACTIS, a global Spend Control and eProcurement solution provider. In a survey of 130 procurement practitioners across the retail, grocery and restaurant markets in North America, PROACTIS asked which internal obstacles most reduced the organization's procurement performance:
44 percent said technology implementation and adoption
41 percent identified gaps in sourcing and procurement expertise
32 percent said limited staff capacity
31 percent noted a lack of overall sourcing and procurement vision and strategy
"To gain a competitive advantage and generate sustainable business value, procurement teams need a holistic sourcing approach that combines the right balance of technology and skilled people and resources," said Brian Miller, VP of Services at PROACTIS. "Building an in-house team to cover the experience and expertise necessary in today's complex procurement environment is no easy task."
The implications of not achieving this balance can lead to delayed results. According to PROACTIS' research, more than half of procurement executives surveyed report it takes at least six months to see results froma new technology platform and only 11 percent have experienced value from new technology within three months after implementation. "Securing results within three months should be the standard -- not the exception," added Miller. "Technology is imperative for procurement success, but teams need both experienced people and solid processes in place to complement and extract the full value out of the tools they use."
Learn more here: The Value Gap in Retail Procurement: People and Technology and The Value Gap in Restaurant Procurement: People and Technology.
About PROACTIS
PROACTIS specializes in helping organizations take the waste out of all their non-payroll spend to deliver greater bottom-line value. We deliver technology solutions and associated services that help them transform the way they buy and pay for all types of goods and services to eliminate wasted time, money and talent throughout the business.
Our Spend Control and eProcurement platform includes solutions to support the entire procure-to-pay process, including the source-to-contract cycle of supplier management, sourcing contract management and content management integrated with the purchase-to-pay cycle of guided buying, purchase authorization and invoice processing. It also includes a cloud-based supplier network to facilitate efficient, effective supplier interaction and commerce.
For further information, visit proactis.us.
Powered by