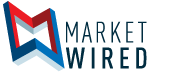 MedZone Launches All-New Brand PlusZone Committed to Serving the Plus-Size Community
Leading sports medicine company expands with new brand devoted to offering the plus-size community a line of products to prevent skin irritations
/EINPresswire.com/ -- LENEXA, KS--(Marketwired - Aug 8, 2017) - MedZone, a leading sports medicine company, announces today its expansion and launch of its latest brand, PlusZone, which is committed to serving the plus-size community. At the center of the brand is ChafeZone for Chub Rub, a popular stick roll-on product that prevents friction from inner thighs or underarms rubbing against each other, a phenomenon often known as chub rub. Additionally, the PlusZone line offers products targeting a range of other skin irritations, including minor blisters, scrapes, burns, itch relief and muscle soreness.
"The plus-size community has shown overwhelming support for our products and we are proud to launch a brand devoted to serving their needs," says CEO of MedZone Joe Freeman. "This decision follows the success of our sports medicine products in helping athletic enthusiasts overcome skin irritations and the realization that consumers outside the sports space are in need of similar solutions too. We're excited to broaden our reach to help new consumers and feel that PlusZone is an exciting milestone on this journey."
MedZone's launch of the PlusZone brand compliments the company's rapid growth, having developed a presence across industries such as golf, dance and martial arts, through partnerships and new distribution opportunities earlier this year. The PlusZone launch completes yet another major milestone for the company and allows them to tap into such a deserving niche market. The company's success has also caught the eye of major national retailers, which will offer the products this fall.
One of PlusZone's best-selling products, ChafeZone for Chub Rub, acts as a skin lubricant by adding a protective layer to sensitive areas of the skin that are prone to chafing. ChafeZone for Chub Rub's easy to apply stick replaces previous less effective methods, and can be easily taken on-the-go and applied as needed. ChafeZone for Chub Rub is available in an 0.8 oz. size for $8.99 and a 1.5 oz. size for $12.99. In addition to ChafeZone for Chub Rub, PlusZone offers travel-sized bottles of its other skin care solutions in one convenient Activity PAK for $24.95.
To learn more about PlusZone's products, please go to www.gopluszone.com. To purchase these products, order online through Amazon at www.amazon.com/medzone.
About MedZone 
Founded in 2001, by a certified athletic trainer, MedZone was originally made for the military, but is now used widely by professional/collegiate athletes and fitness enthusiasts at all levels. For the last 16 years, MedZone has specialized in developing topical OTC products for the prevention, treatment and management of chafing, aches, pains, minor burns, blisters and other minor ailments related to daily activity, work, sports, and exercise. MedZone's products, ChafeZone, PainZone, BurnZone, BlisterZone, and Wound Wash Zone are all manufactured in a FDA regulated facility to insure the highest quality. Today, MedZone is committed to making EveryBODY Feel Better -- whether you chafe, ache, blister, or burn, MedZone offers a product that can help regardless of your level of competition. MedZone's product line is made in the USA in an FDA registered and compliant facilities. For more information on MedZone, visit www.medzonecorp.com.
About PlusZone
Launched in summer 2017 as a brand extension of MedZone, PlusZone is committed to serving the plus-size community. PlusZone offers solutions for common skin irritations, including chafing, minor blisters, burns, cuts or scrapes, as well as muscle soreness. One of PlusZone's best-selling products, ChafeZone for Chub Rub, is a roll-on skin lubricant that helps prevent chafing, also referred to as chub rub. For more information on PlusZone, visit www.gopluszone.com.
Media Contact:
Kaleigh DeHart
Uproar PR for MedZone
Email Contact
321.236.0102

Powered by